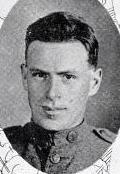 Donald Charles Kregel in 1917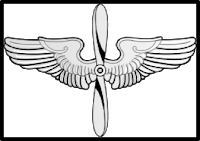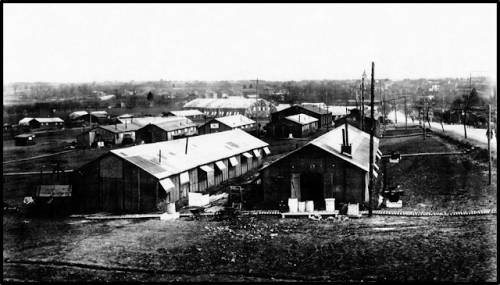 military buildings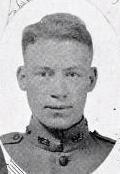 Mark George Kregel in 1917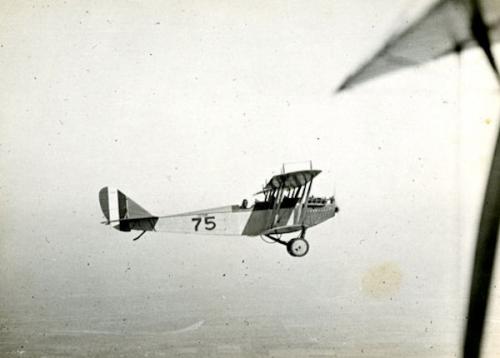 Curtiss JN-4 "Jenny" over Rich Field (c. 1918)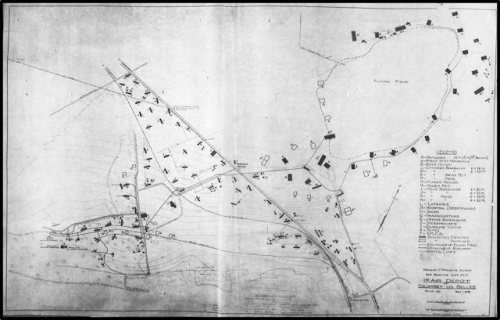 Map of Colombey-les-Belle Aerodrome (c. 1918)
A Closer Look: Chautauqua Special Exhibit
Although our A Closer Look segments usually tend to cover often overlooked artifacts in the museum a give some history of a particular tool or part, this time I wanted to share some information that we recovered in doing research for our special exhibit that was on display during the Nebraska City Chautauqua last week. The theme for this year's Chautauqua, sponsored by Humanities Nebraska, was World War I: Legacies of a Forgotten War. The Chautauqua events around town covered a myriad of subjects related to The Great War, as well as first-person portrayals of famous figures from that era such as Woodrow Wilson, W.E.B. Du Bois, and Jane Addams. So, in the spirit of that theme, we put together a small one-board exhibit for the front lobby of the museum that shines a light on a couple of the Kregel family members that served in WWI. Donald Charles "Don" Kregel and Mark George Kregel, the second and fourth children of George Frederick Kregel and Clara Matilda (Petring) Kregel respectively, both served in the latter years of WWI. In December of 1917, just 9 months after Congress officially declared war on Germany, both brothers entered military service in their areas of choice, the Air Service. 
Don Kregel enlisted first on December 11, 1917, at Fort Logan, CO and became a Sergeant in the 223rd Air Service Squadron. Fort Logan was a military installation near Denver, CO until 1946. After which time part of the ground was set aside for Fort Logan National Cemetery. During WWI Fort Logan was a primary recruit depot and training ground. Dwight D. Eisenhower, then a Major, was a recruiting officer at Fort Logan from 1924 to 1925. Don was later sent to Kelly Field in San Antonio, TX for advanced Air Service training. Don's ultimate destination was Toul, France on the Western Front. The 223rd Air Service Squadron was deployed to France in the spring of 1918. The 223rd was a Services of Supply (SOS) squadron based at the 1st Air Depot at Colombey-les-Belle Aerodrome, a temporary airfield used by the American Expeditionary Force. The 1st Air Depot was the largest and most important American facility on the Western Front, supplying 33 combat airfields, 44 squadrons, and 23 Balloon Observations Corps. The 1st Air Depot supplied airplanes, personnel, transport and drivers, radio and photography equipment, munitions and armaments, as well as medical personnel and equipment. By the end of WWI, the 1st Air Depot covered 570 acres, with 144 buildings and 25 aircraft hangars.
Mark George Kregel enlisted on December 15, 1917 into the Aviation Cadet Pilot Training Program at Berkeley, CA. The University of California-Berkeley was one of the Schools of Military Aeronautics, known as Ground Schools, used by the ACPTP, a division of the U.S. Army Signal Corps. The requirements for entrance into the program stated that candidates should be between 19 and 25 years old, unmarried, athletic, honest, and have some years of training in either college or a technical school. Mark's WWI registration card describes him as "tall", "slender", and a "student engineer", clearly a perfect candidate for the program. The initial 8-week Ground School at Berkeley taught students the basics of flight, airplane operation and maintenance, meteorology, astronomy, military science, and officer behavior. Having completed Ground School, Mark went on to attend Preliminary Flight School at Rich Field in Waco, TX. Rich Field, located on ground that is now in the center of Waco, was one of the flight schools where cadets would be given "stick time" in an aircraft, completing a series of requirements before graduating and being commissioned. The standard aircraft used for training at Rich Field was the Curtiss JN-4 "Jenny", a single-prop biplane. The "Jenny" gained further fame by being the subject of the rarest and most expensive postage stamp in U.S. history, the Inverted Jenny. An example of which sold at auction in 2007 for $977,500. The requirements for graduation from Preliminary Flight School were 4-10 hours of dual training, 24 hours of solo flight, and a 16-hour cross country flight. After graduating from flight school, Mark was given a commission as a 2nd Lieutenant Military Aviator (insignia pictured above) and stayed at Rich Field as a flight instructor. Mark Kregel was honorably discharged from the military on January 6, 1919.

Kregel Windmill Factory Museum is a 501(c)(3) nonprofit museum operating with tax-deductible donations from generous individuals, foundations, grants and corporate sponsors. Kregel Windmill Factory Museum is not government owned or operated. EIN: 20-8943847