2019 Fall Speaker Series: Part 1
Join us at the Kregel Windmill factory Museum September 21st at 7:00 PM for music, learning, and fun! Paul Siebert will bring his talents to the museum and "present a musical living history program of a family's journey from Russia to Nebraska in the 1870's. Using original and period music with up to 7 different acoustic instruments, storytelling, personal family history, period costume and extensive knowledge on the subject of Blacksmithing/metallurgy, Paul presents an interactive family centered entertaining program," as the Humanities Nebraska website describes.
After a day of excitement and fun at the AppleJack Festival, be sure to stop by the Kregel Windmill Factory Museum and watch Paul Siebert's presentation!
Event Details
Kregel Windmill Factory Museum
1416 Central Ave, Nebraska City, NE 68410
September 21, 2019 - 7:00pm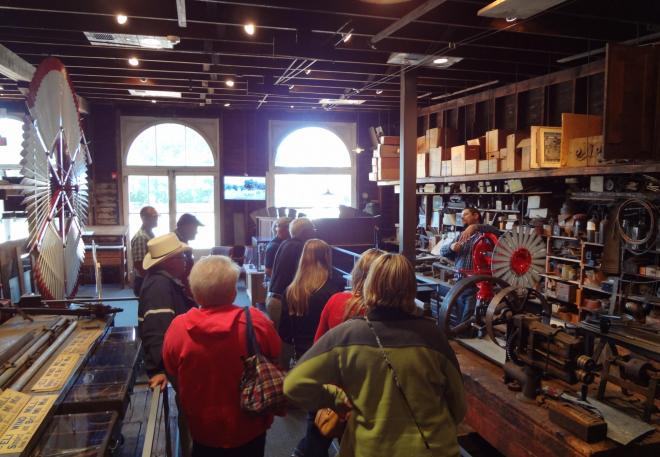 Upcoming Events
November 10

to

December 07
:

Kregel Windmill Factory Museum is a 501(c)(3) nonprofit museum operating with tax-deductible donations from generous individuals, foundations, grants and corporate sponsors. Kregel Windmill Factory Museum is not government owned or operated. EIN: 20-8943847